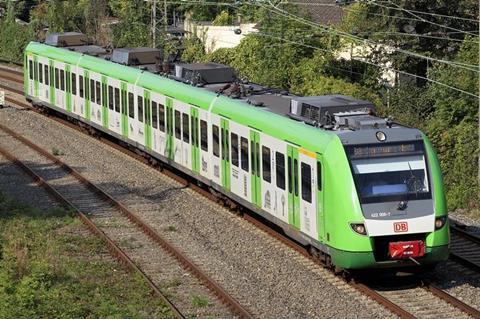 GERMANY: An out-of-court settlement has been reached over the decision by Rhein-Ruhr transport authority VRR to cancel a contract for Keolis to operate S-Bahn Rhein-Ruhr services.
Details of the agreement announced on December 10 were not disclosed.
In July 2016 VRR awarded Keolis the Lot A contract covering the operation of services S1 Dortmund – Solingen and S4 Lütgendortmund – Unna for 12 years from the December 15 2019 timetable change.
However, in September this year VRR said mobilisation discussions had found that Keolis had only half the number of drivers which would be needed to provide a reliable service.
As a result VRR decided to terminate the contract 12 weeks before the planned handover date, and instead directly awarded incumbent DB Regio a two-year interim contract to run the services.
Keolis said at time that it was 'very surprised and deeply disappointed' with the cancellation, and was considering all options to challenge it.
Meanwhile, on December 6 VRR and its Westfalen Lippe counterpart NWL invited tenders for a replacement long-term operating contract which would run from December 2021 to 2031.