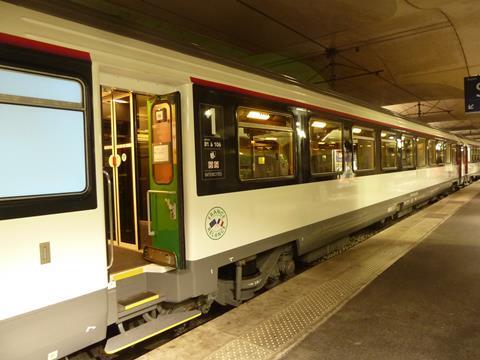 EUROPE: Rolling stock manufacturers have expressed interest supplying new sleeping cars at a conference in Paris on February 23-24 on best practice in night train operation.
The conference in Paris was organised by the French Ministry of Transport as part of the country's Presidency of the Council of the European Union.
Subjects discussed included the need for train paths with suitable departure and arrival times, and the conflicting demands for peak paths from commuter and night train operators.
There was also a call for changes to state aid rules. Karima Delli, Chair of the European Parliament's Committee on Transport & Tourism, called for state aid to permit public support for night train services. The aim would be to prevent disputes between state incumbents and new entrants, and to take account of rail's enhanced environmental benefits compared to other modes. The development of seasonal services to improve economics of night train operation was also discussed.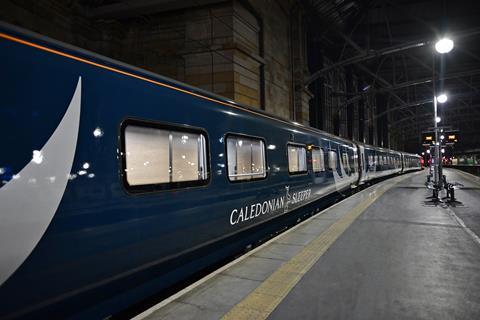 Representatives of Alstom, CAF, and Siemens Mobility spoke about their interest in supplying rolling stock for overnight trains.
CAF France CEO Alain Picard said the development was of great interest to his company, and he highlighted the vehicles which CAF has provided for Caledonian Sleeper services in the UK.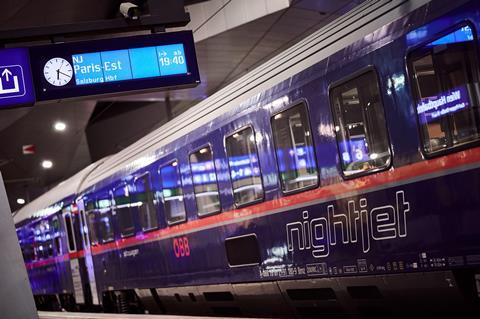 Siemens Mobility presented details of the Nightjet trains ordered by Austrian Federal Railways, with entry into service between München and Venezia planned for 2023. Laurent Bouyet, Chief Executive of Siemens Mobility France, said that the goal was to 'reinvent the pleasure of travel' on night trains.
Alstom is also ready to supply night trains, said Sales Dierctor Jérôme Wallut.
The three manufacturers agreed that new rolling stock would not be the same as the preceding generations, with modular designs offering greater comfort and enhanced onboard services.