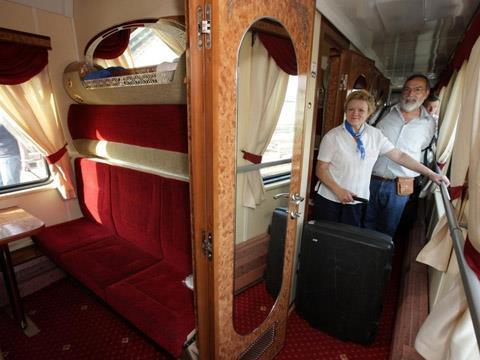 RUSSIA: The Russian Railways Tour corporate and private travel services joint venture of RZD's Federal Passenger Company and Intourist launched an inaugural tourist train from Moscow to Beijing on August 15.
Designed for holidaymakers rather than people making an end to end journey, the trip takes 14 days and includes stops for guided tours in Kazan, Yekaterinburg, Novosibirsk, Krasnoyarsk, Irkutsk, Ulan-Ude, Ulaanbaatar and Erenhot, as well as a trip to Lake Baikal. Onboard services are provided in seven languages, and the entertainment programme includes musical evenings, films and local food.
A return trip will run from August 20 to September 4. The next journey will be announced in November, and depending on demand could run in August 2012, as RZD says August is 'the most comfortable time' to make the journey.