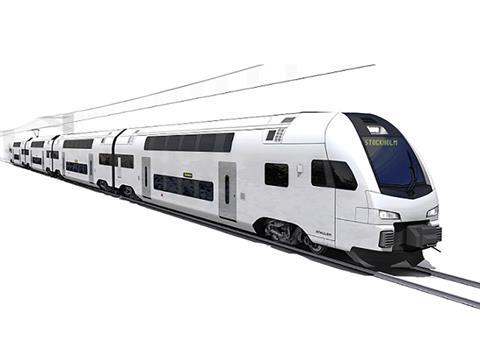 SWEDEN: The Mälardalstrafik joint venture of local authorities has awarded incumbent SJ a contract to operate subsidised passenger services for four years from December 2016. The contract announced on April 28 covers four routes west and southwest of the capital:
Svealandsbanan: Örebro – Eskilstuna – Stockholm (– Uppsala);
Nyköpingsbanan: Norrköping – Nyköping – Stockholm;
Sörmlandspilen: Hallsberg – Katrineholm – Stockholm;
UVEN: Linköping – Norrköping – Eskilstuna – Västerås – Sala.
The contract is designed to cover a transition period for the services, with frequencies to be increased and the introduction of a new ticketing scheme planned for in 2017.
SJ will initially use its own rolling stock, pending the delivery of a fleet of 33 Stadler Kiss EMUs which Mälardalstrafik is to order for delivery from 2019 subject to an ongoing appeal. The operating contract will includes options for a two further years.