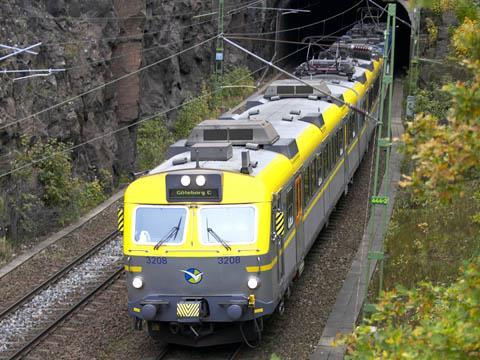 SWEDEN: An agreement has been reached for Swedish national passenger operator SJ to succeed DSB Väst as operator of Göteborg local and regional services from May 1, DSB announced on March 30.
The Danish national operator's contract with local transport authority Västtrafik was intended to run to 2018. However DSB sought to withdraw, saying it faced losses of up to DKr84m a year on the deal.
SJ was the winner of negotiations to find a new operator. DSB Väst will cease to exist, with employees transferring to the new operator. SJ will provide the services for three years, giving time for a replacement long-term contract to be awarded.
'It is good that we can present a solution where customers are protected from major disruptions', said Västtrafik Chairman Leif Blomqvist. 'We can implement a controlled change of operator and staff can feel secure'
DSB will pay a DKr205m penalty to Västtrafik, and has made provision for an overall loss of DKr303m on the contract. Acting CEO Jacob Kjær said he was happy with the settlement, which offered the best deal for the company and for Danish taxpayers.
DSB's Småland and Upptåget business in Sweden are not affected by the deal.