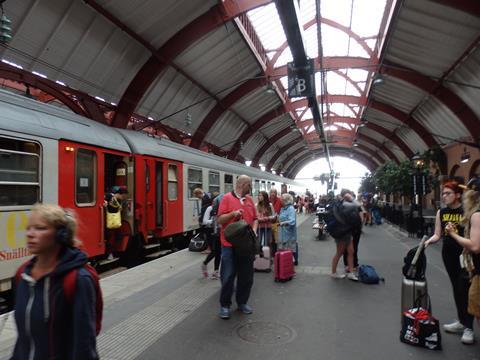 EUROPE: Citing uncertainties over international travel as a result of the coronavirus pandemic, open access operator Snälltåget has decided to suspend its seasonal overnight trains between Sweden and Germany for 2020 and focus on developing an increased service from 2021.
'Uncertainty about the future of the Trelleborg – Sassnitz train ferry route, quarantine rules in Germany and pending rules on when international travel from Sweden will be allowed have caused many cancellations', explained the operator's Head of Sales & Marketing Marco Andersson on June 16. 'Due to that, we have been forced to cancel the cross-border night train services for summer 2020. But we have a plan for increasing the number of departures in 2021, when the pandemic will hopefully be over.'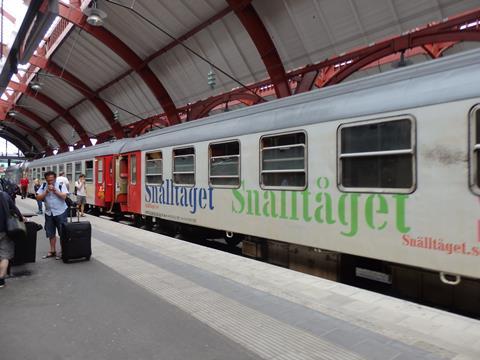 Reflecting the ending of the train ferry, the Transdev subsidiary intends to operate its through trains between Stockholm and Berlin via Malmö, København and Hamburg from 2021. The service will use the 10 ex-DB City Night Line RIC couchette coaches that Snälltåget acquired in 2019.
Departing from Stockholm at 16.20, the train will call at Södertälje, Norrköping, Linköping, Nässjö, Alvesta, Hässleholm, Eslöv, Lund and Malmö before crossing the Øresund fixed link. A stop at Høje Taastrup at 22.45 will provide an evening departure from the Danish capital, with a 05.50 arrival at Hamburg Hbf envisaged before the train continues to reach Berlin Hbf at 08.25. The return working will depart from Berlin at 21.00 and Hamburg at 23.30, calling at Høje Taastrup at 06.50 and Malmö at 07.40 before reaching Stockholm at 14.25.
'We believe that the travel market will look completely different after the pandemic', explained Andersson. 'The requirement for environmentally-friendly trains between Sweden and Germany will increase, and we are therefore planning for more departures as well as a completely new route.' Snälltåget plans to quadruple the number of departures compared to its 2019 season, with daily trains each way during June, July and August and weekend services in April, May and September.
Unsubsidised service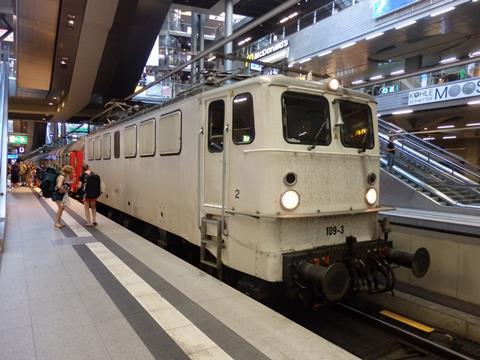 The open access operator pointed out that its cross-border night train receives no government subsidy, and the service was entirely dependent on ticket revenues. It criticised the Swedish government's plan to launch subsidised overnight trains to European destinations, suggesting that this would distort competition and create new monopolies in the rail market contrary to EU policy.
'We believe that the Swedish government should make it easier for all railway companies to operate international trains and not subsidise an unprofitable Malmö –Köln service as proposed by Trafikverket', said Business Manager Carl Adam Holmberg. 'The government should instead focus on making it easier for everyone who wants to operate international trains.'