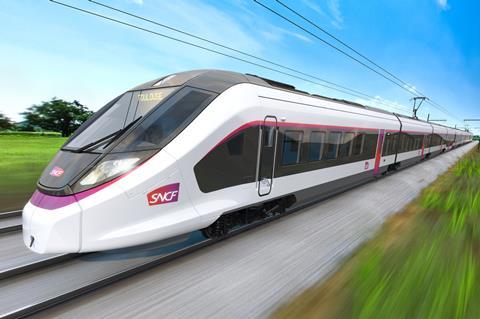 FRANCE: The SNCF Mobilités board has formally approved the selection of CAF to supply the railway's next generation of inter-city trainsets, designated as Confort 200.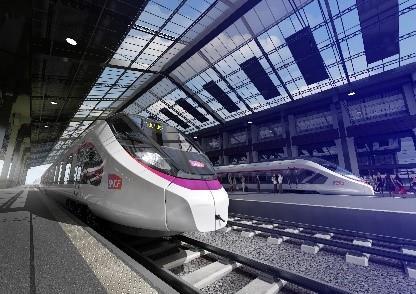 Meeting in Paris on October 24, the board confirmed the award of a firm order for 28 trains at an estimated cost of €700m, along with options for up to 75 more. The acquisition is to be financed by the state, as organising authority for the residual Intercité long-distance services, through the Agence de Financement des Infrastructures de Transport.
Expected to enter service in 2023, the initial tranche would replace ageing loco-hauled Corail trainsets on the TET routes linking Paris with Clermont-Ferrand, Limoges and Toulouse. An option for 15 sets is envisaged to operate on the Bordeaux – Marseille axis.
The articulated 10-car EMUs will be equipped to operate at up to 200 km/h on 25 kV 50 Hz and 1·5 kV DC routes. With bodyshells assembled from aluminium profiles, each 188 m long trainset will provide seats for 103 first class and 317 second class passengers. There will be 11 toilets, including one accessible for passengers with reduced mobility.
Suggesting that 'the design of these new-generation inter-city trains marks a change of era', SNCF said they would 'transform the traveller experience on medium and long-distance routes'. The specially designed seats would be more comfortable and more ergonomic, with integrated lumbar support. LED reading lights, power sockets and USB ports would be provided, together with onboard wi-fi and TFT passenger information screens. Wide gangways would provide for full accessibility and easy movement around the train, while there would be ample space for bicycles.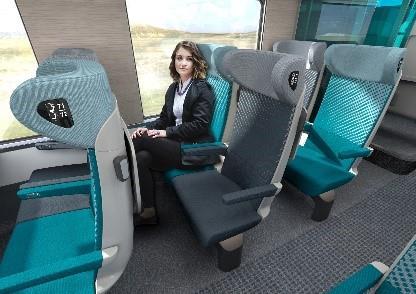 SNCF Mobilités President & CEO Guillaume Pepy said 'customers using the Paris – Clermont-Ferrand and Paris –Limoges – Toulouse services have been waiting impatiently for these trains. This will be an important leap in the quality of service on these vital routes'.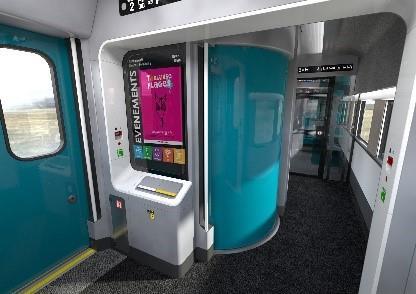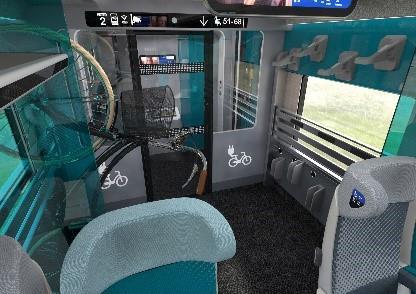 Responding to the announcement, CAF said it was 'great news' for the former Soulé factory at Bagnères-de-Bigorre in Hautes-Pyrénées, which it acquired 11 years ago. This would now 'experience a real revival after some difficult years'. CAF has been using its French base to assemble trams for Nantes, Besançon and Saint-Etienne as well as refurbishing trains for Paris RER A.
The company expects to build additional workshop facilities and modernise the existing premises, increasing its local workforce from 100 to more than 350 direct jobs. It will also establish a design office in Paris with a further 40 employees. Explaining that it was 'committed to French production', CAF said it would be 'calling on recognised French suppliers', which in turn would create 'hundreds of indirect jobs'.