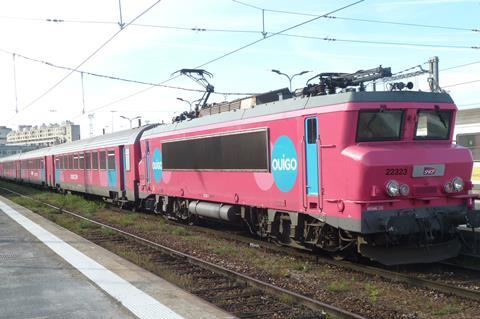 FRANCE: SNCF Voyageurs launched its first Ouigo Train Classique low-cost passenger services on April 11, operating on conventional lines to complement the Ouigo-branded low-cost high speed trains launched in 2013.
The national operator is aiming to attract passengers who currently travel by car and coach, with the aim of doubling ridership on the network by 2030.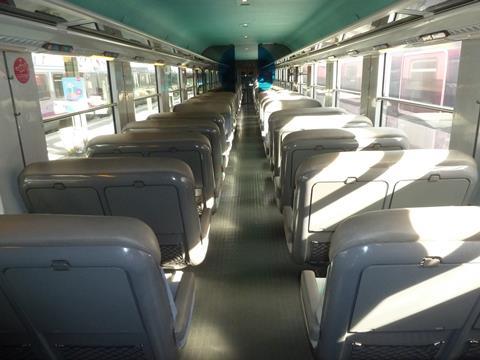 There are initially two Ouigo Train Classique routes serving 14 stations, including a number in the area around Paris such as Massy-Palaiseau, Juvisy, Melun and Villeneuve-Saint-Georges. There is one train each way per day on the Paris Bercy – Lyon Perrache route with a journey time between 4 h 45 min and 5 h 15 min, and two trains a day between Paris Austerlitz and Nantes, taking two different routes with journey times of 3 h 30 min and 4 h 15 min.
Alain Krakovitch, SNCF Voyageurs' Director of Long Distance Services, said the number of trains would be increased in May when further paths become available. There will be three trains per day each way between Paris and Nantes and two per day on the Paris – Lyon route.
Ouigo Train Classique has been launched as a two-year experiment, and if it proves successful the concept will be expanded to other routes 'which have many cars on the roads', he said.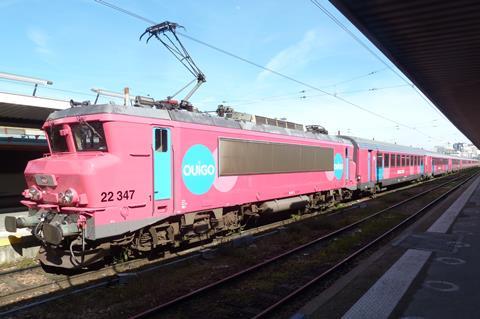 Tickets are sold at fixed prices between €10 and €30, rather than the yield management pricing used on Ouigo Grande Vitesse, with child tickets priced at €5. Tickets are only sold online, and are available from 45 days before the day of travel.
Around 60 000 tickets had been sold by the launch day, which Krakovitch said was higher than expected, with 20% of tickets being for a Paris region station, which was 'a surprise'.
The trains are formed of eight coaches, operated with a dedicated fleet of nine Alsthom-built Class BB22200 dual-system electric locomotives and 36 Corail coaches displaced from former TET inter-city services, which have refurbished seats. The livery with blue logos on pink is the inverse of the livery used on the Ouigo high speed trains. Each service provides spaces for 16 bicycles, and a trolley service selling snacks is planned.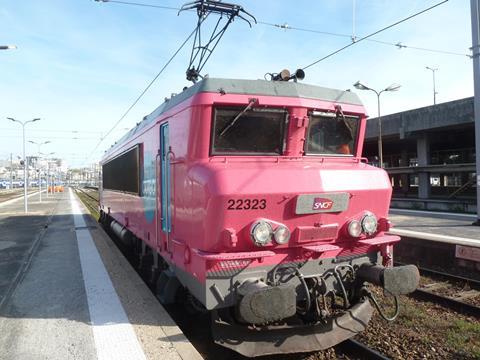 Ouigo Train Classique is operated by a newly formed SNCF Voyageurs subsidiary known as Oslo, which has its own operating and safety licences. It employs 78 people, including 25 drivers, 22 train managers and 21 'comfort and service' staff. Maintenance is undertaken at SNCF's Masséna and Villeneuve-Prairie workshops.
The launch event attracted a protest by railway workers unhappy at the creation of a new subsidiary. Krakovitch said it was not social dumping, as Oslo staff would be paid between 7% and 20% more than those in equivalent roles at SNCF Voyageurs.
Krakovitch told Railway Gazette International that the Madrid –Barcelona services operated by Spanish business Ouigo España were proving a success, achieving a 95% occupancy rate 'that we didn't imagine'. Services from Madrid to Valencia are to be launched in June.