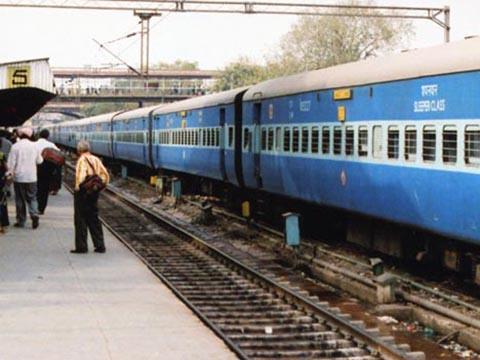 INDIA: France's SNCF has begun working with Indian Railways on a one-year project to study the feasibility of upgrading the 245 km New Delhi – Chandigarh line to permit the operation of 'semi high speed' trains at up to 200 km/h, and has agreed to support the pilot projects for a station modernisation programme.
The agreements build on a protocol for co-operation which was signed by SNCF and IR in April 2015.
The governments of France and India will jointly finance an implementation study looking at proposals for upgrading the New Delhi – Chandigarh route. This will develop three alternative scenarios, and prepare for the future implementation of the chosen option. SNCF and IR will also provide recommendations for implementing a programme drawn up by IR in 2014 which envisages the upgrading of nine high-priority passenger routes totalling 6 400 km for semi high speed operation. Around 30 Indian and French experts will work on the project, which is being supported by three banks and 15 French suppliers including Alstom, Thales, Vinci, ETF, Vossloh Cogifer, Actia, Elno, Lumiplan, Railtech, Keolis and NGE/TSO.
Under a second agreement, Ambala and Ludhiana stations are to be modernised as a pilot for IR's programme to modernise 400 stations to 'world class' status. SNCF will use its experience to help devise a suitable approach to station architecture, property development and project financing. This six-month study will involve a team of 12 experts from SNCF-Gares & Connections and AREP.