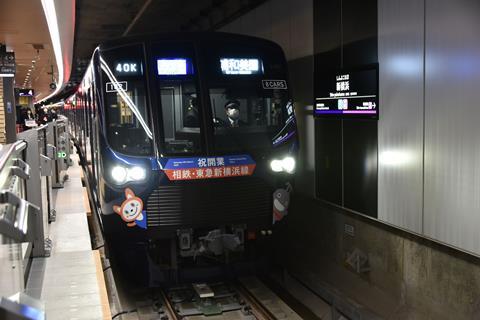 JAPAN: The 10 km Sotetsu-Tokyu Link connecting the Sotetsu and Tokyu railways was opened for revenue service on March 18.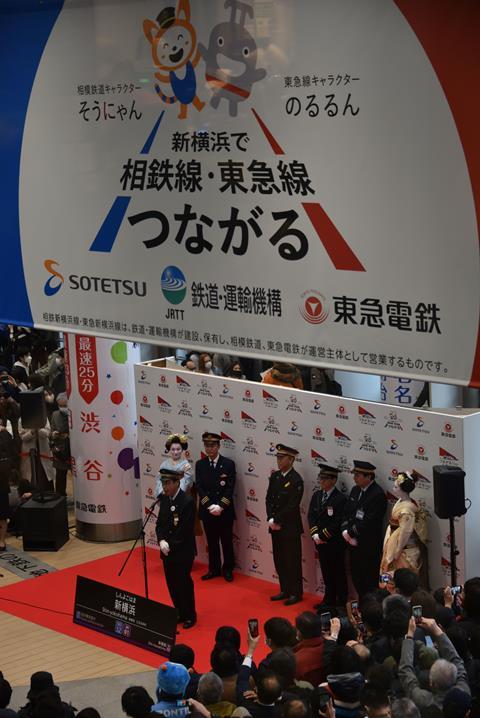 The link enables the two private railways to operate through services from Kanagawa prefecture and western Yokohama into central Tokyo, eliminating the need for passengers to change trains and reducing journey times substantially.
Built by Japan Railway Construction, Transport & Technology Agency under an innovative public financing agreement, the line runs entirely underground. Diverging from the Sotetsu network at Hazawa Yokohama-kokudai, it runs northeast via Shin-Yokohama and Shin-Tsunashima to join Tokyu's Toyoko Line at Hiyoshi, 13·6 km from Tokyo's Shibuya hub. Shin-Yokohama serves as the end-on connection where the two railways exchange train crew.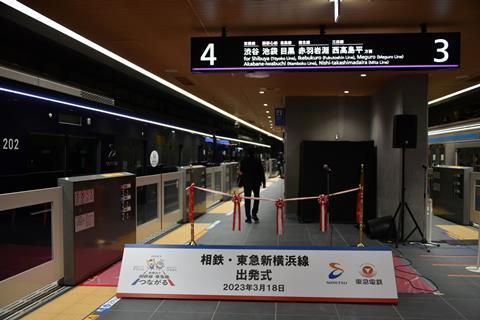 The Sotetsu-Tokyu Link completes the second phase of a complex project. It follows the completion in November 2019 of a 2·1 km connection between Nishiya on the Sotetsu Main Line and the JR Tokaido Freight Line at Hazawa Yokohama-kokudai. That link enabled the introduction of through services from Ebina and Shonandai to Shinjuku, worked jointly by Sotetsu and JR East.
The through services via both routes are expected to make the area northwest of Yokohama more attractive for businesses and residents relocating from central Tokyo to avoid high property prices or rents. A number of urban redevelopment projects are already in progress across the Y-shaped Sotetsu network.
Read more about the innovative financing of the Sotetsu-Tokyu Link in the December 2019 issue of Railway Gazette International magazine.