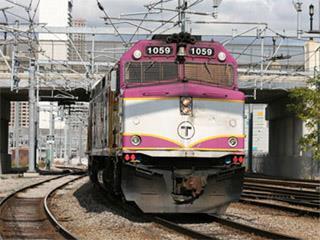 USA: The $2·3bn South Coast Rail project to provide electrified commuter services from Fall River and New Bedford to Boston has moved 'decisively from planning to design and construction' Massachusetts Department of Transportation Secretary & CEO Richard A Davey announced on June 18, when MassDOT awarded Vanesse Hangen Brustlin and HNTB Corp a programme and construction management contract worth up to up to $210m over 10 years.
The state has bought 45 km of freight line from CSX for use by the long-planned services to what MassDOT says are the only cities within 75 km of Boston not currently served by commuter rail. The target New Bedford – Boston journey time is 77 min.
The first year of the project management contract is worth $12m and includes data collection including environmental assessments, preliminary design and public outreach.
The South Coast Rail project requires the reconstruction of 44 level crossings and 34 bridges, and the provision of fully accessible stations at Stoughton, North Easton, Raynham Park, Taunton, Taunton Depot, Freetown, Fall River, Canton Center, Easton Village, Kings Highway, Battleship Cove and Whale's Tooth.