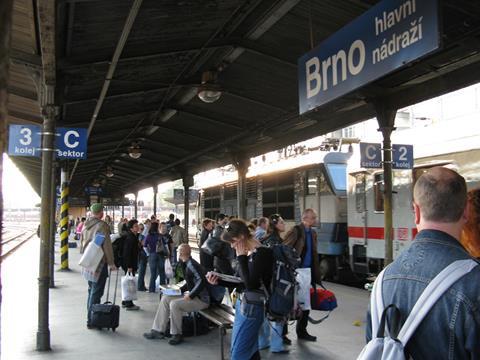 CZECH REPUBLIC: The South Moravia regional government has launched a competitive tendering process to select the future operator of all subsidised train services in the region, which surrounds the country's second city of Brno. The five-year contract would start on January 1 2020, when the current 10-year deal with national operator ČD ends.
Bids for the contract with an estimated value of KC5·6bn are to be submitted by the end of February. Price will be allocated a 77% weighting in evaluation of the bids. Other criteria will include the type of rolling stock used, with low-floor entrances, air-conditioning and free wi-fi considered desirable.
Bidders must have operated at least 1 million train-km in the past three years, a requirement which is met by all the major domestic operators including RegioJet, LEO Express, Arriva and GWTR. The operator will have to secure rolling stock for all of the services except suburban routes S2 Křenovice–Brno–Blansko–Březová nad Svitavou and S3 Níhov–Tišnov–Brno–Břeclav, where the regional government plans to acquire 36 new EMUs using KC5·5bn of funding from the EU's Operational Programme Transport 2.