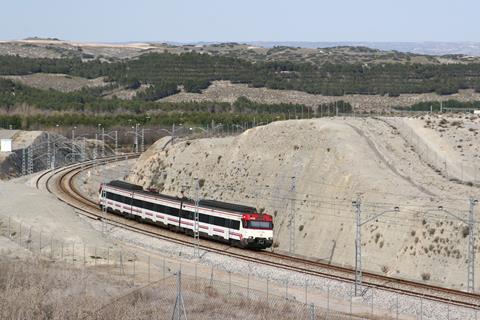 SPAIN: The national government has announced that it is to extend its free travel pass offer covering local and regional trains from December 31 through to the end of 2023.
The government has been funding the offer of free period passes known as abonos or bonos for use on RENFE Cercanías (suburban) and Media Distancia (inter-regional) services since September 1, but the discount deal was due to lapse at the end of this year.
The announcement on October 4 was made by Finance Minister María Jesús Montero at a media round table prior to a cabinet meeting during which the national budget for 2023 was signed off. Its scope includes an allocation to the transport ministry of €700m, 41% more than in 2022, most of which is to be used to support the free local public transport strategy. This is expressly aimed at driving modal shift from road to rail.
During September, there was a 24% increase in Cercanías service usage, and growth of 40% for Media Distancia services compared with the same period a year before.
By early October around 1∙5 million people had acquired the abonos recurrentes passes for free travel, although these require payment of deposits of €10 for suburban passes and €20 for inter-regional travel. The government estimates that so far 118 million litres of petrol and diesel fuel have been saved, and CO2 emissions have been cut by around 360 000 tonnes as a result of people choosing rail over driving.