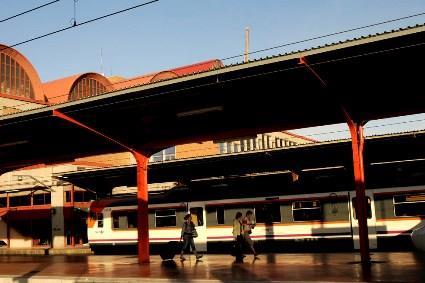 SPAIN: As Covid-19 lockdown measures are eased and passenger numbers increase, pedestrian flows at Madrid Chamartín station have been modified to provide one-way routes to segregate entering and leaving passengers.
This aims to reduce the risk of spreading infections between people heading in opposite directions.
Particular attention has been paid to passengers transferring between the suburban platforms and the metro. There are two levels on which movement can take place: a subway connecting the suburban platforms provides access to the metro, while an overhead raft accessed from the platforms by steps and escalators has its own entrance to the metro.