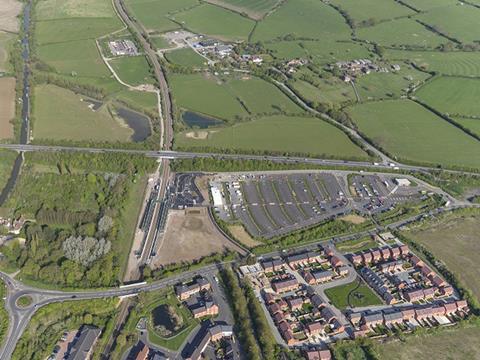 UK: A station serving a park and ride site on the northern outskirts of Stratford-upon-Avon opened with the May 19 timetable change. Stratford-upon-Avon Parkway is served by London Midland services to Birmingham as well as Chiltern Railways trains to London Marylebone.
Built at cost of £6·9m by Buckingham Group, the new station forms a central part of Warwickshire County Council's Stratford-upon-Avon Sustainable Transport Project, funded by the Department for Transport. Under a three-year agreement with the council and West Midlands transport authority Centro, London Midland services on the Stratford branch now run later into the night and the Saturday service frequency has been increased from hourly to half-hourly.
By 2024-25 it is hoped that 114 000 additional passenger-journeys will have been made using the parkway station and the existing station at Stratford-upon-Avon.