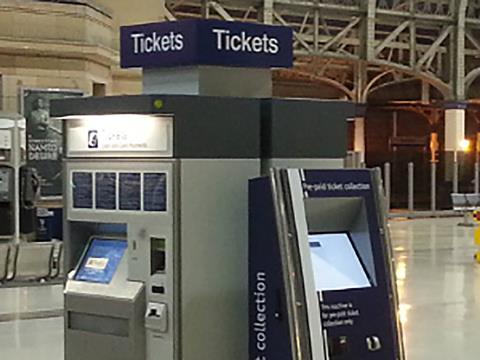 UK: The Rail Delivery Group is to convene a summit in September to bring together passenger train operators and the government 'to seek support for moves to tackle some of the complexity around rail fares and ticketing'.
RDG said reform of the UK fares system could include 'simplification of fares restrictions to improve choice and information', a review of routeing and pricing rules, and an agreement about how journey planners should include slower and cheaper options as well as the fastest journeys.
Most of the suggested changes would need government approval, and RDG confirmed that it has been discussing proposals with the Department for Transport which 'would reduce the number of different fares available and give customers simpler options'.
Changes could include moving towards single-leg rather than flow pricing, and reviewing the current structure of Advance, Off-Peak, Super Off-Peak and Anytime tickets. RDG points out that under current regulations 'train companies are obliged to offer a wide variety of different routes between any two stations, even when the vast majority of customers take just one or two routes'.
Responding to the announcement of the summit, Chief Executive of Transport Focus Anthony Smith said 'passengers tell us that the ticketing system is far too complex' and 'the presence of cheaper fares that are "hidden" in the system really damages trust between passengers and train companies'. The watchdog wants 'a simpler system that provides clearer information on ticket restrictions and much greater transparency on price. Only then will people feel confident that they are getting the best value fare.'