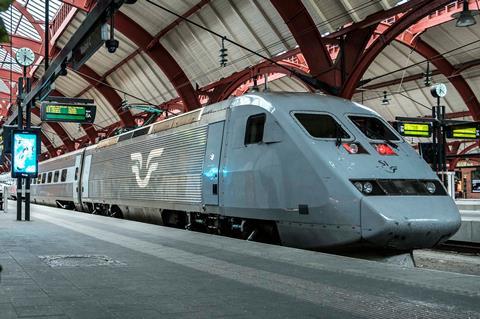 SWEDEN: National passenger operator SJ is to close its remaining travel centres at the main stations in Stockholm, Göteborg and Malmö from March 1. Customer service staff will instead be deployed around the stations to provide information and assist passengers with using ticket machines, digital purchases and rebooking.
SJ said customers were increasingly choosing to use digital services, and so the need for a physical location at stations had significantly decreased.
It had already closed its ticket offices outside the three big cities. People wanting to buy tickets for cash are referred to convenience shops, and the closure of the remaining travel centres has now been brought forward because of the coronavirus pandemic.
'It has hit SJ's finances hard and we are now eliminating an unnecessary cost in order to continue to be able to offer an attractive price level on our trips', said SJ spokesman Tobbe Lundell on February 19.
'We will still be available to help with different types of services to do with the SJ trip. Most of that activity already takes place outside the premises, so it will be a natural step.'
Some regional rail operators continue to provide ticket offices.