SWITZERLAND: The Frauenfeld-Wil-Bahn and Appenzeller Bahnen boards have agreed to examine a possible merger of the two companies. The 1 000 mm gauge networks are not connected, but the companies have worked together since 2003 and it is envisaged that combining could reduce costs.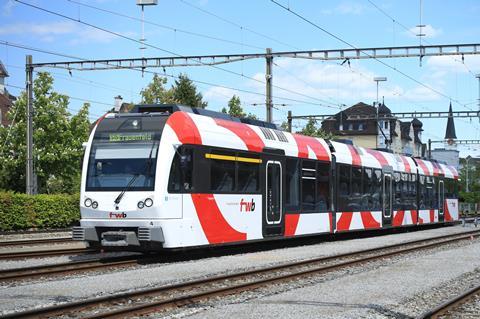 Frauenfeld-Wil-Bahn carries 1·32 million passengers/year, and Appenzeller Bahnen transports 5·21 million passengers/year.
The main shareholders of both companies are the federal government, the cantons of Appenzell Innerrhoden, Appenzell Ausserrhoden, St Gallen and Thurgau, the cities of St Gallen, Wil and Frauenfeld and various municipalities and districts. A small proportion of the shares are owned by numerous private shareholders.