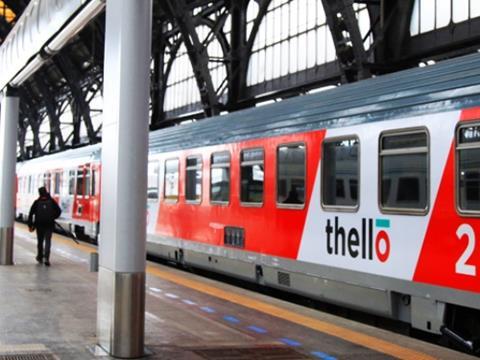 EUROPE: Italian state-owned operator Trenitalia confirmed on September 6 that it had acquired full ownership of open access operator Thello, by taking over the one-third stake in the joint venture business previously held by Transdev.
Thello currently runs international services between France and Italy, including day trains between Marseille and Milano and overnight trains between Paris and Venezia. It is registered as a railway operator in France, where it holds both its railway licence and safety certificate.
Transdev's Director, France, Laurence Broseta revealed in July that the company was looking to pull out of the joint venture within two or three months, although she insisted that the partners remained on good terms.
Trenitalia Managing Director Barbara Morgante said 'the acquisition of full control of Thello is part of our wider framework of international development, consistent with the objectives of the business plan of the FS Group. The transaction will boost the company's presence abroad, particularly in view of the full opening of the market envisaged by 2021 with the entry into force of the Fourth Railway Package.'