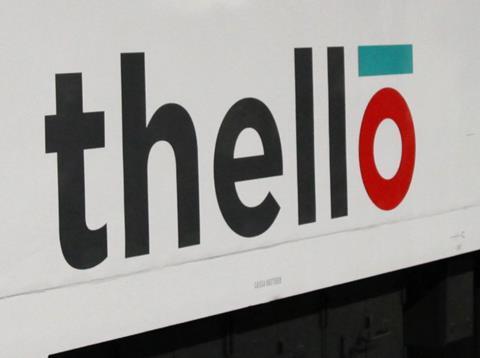 EUROPE: Thello's open access EuroCity service between Milano, Nice and Marseille is to be withdrawn next year, according to local reports.
Launched in 2014, the locomotive-hauled service consisted of up to three return workings a day. First and second class seating was available, and a small bar located between the two classes offered refreshments. Operations ceased during the Covid-19 pandemic and partially resumed on June 4 between Milano and Nice with two trains a day. It had been possible to purchase tickets onboard, but this facility was suspended when the services restarted.
Owned 100% by Trenitalia, Thello also operated an overnight service between Paris and Venezia with couchette and sleeping car accommodation. Before the pandemic the company's trains were carrying over 1 million passengers a year between 27 destinations in France and Italy.
Withdrawal of the service along the Côte d'Azur would lead to the loss of 38 jobs in the Nice area, including drivers, onboard staff and shunting personnel, according to trade union reports.
The Provence-Alpes-Côte d'Azur region invited bids for concessions to operate two groups of services in the Côte d'Azur in February this year, the aim being to open up TER services to competition from operators other than SNCF. One group of services, termed 'intermetropole' covers trains between Marseille, Toulon and Nice. A 10-year contract for these services is due to be awarded in mid-2021 with operations scheduled to start in 2025.