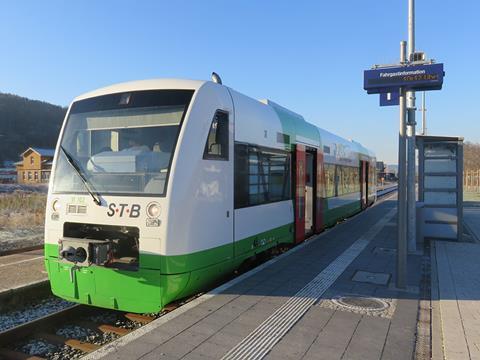 GERMANY: Thuringen's Ministry of Infrastructure & Agriculture is to award local operator Süd-Thüringen-Bahn a contract to continue to provide passenger services on the 14 km Ilmenau – Rennsteig line south of Erfurt for 11 years from December 2017.
Regular passenger services on the route were revived in December 2015 when the weekend-only Rennsteigshuttle service was launched on an experimental basis. The Land announced on August 4 that it would now award a long-term contract to retain the service, because of its importance for regional tourism.
The line is managed by Rennsteigbahn which leases it from DB Netz for heritage operations, and will now undertake a €2·5m upgrade of the infrastructure with a 75% of the cost to be met by the Land.