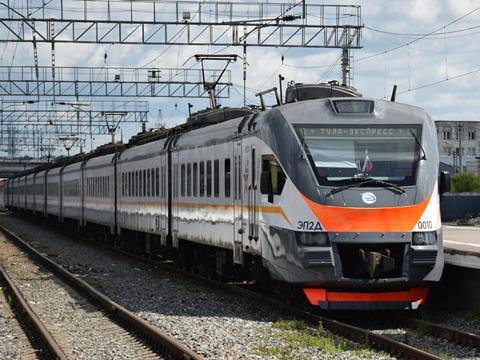 RUSSIA: Demikhovsky Engineering Plant's 2·3bn rouble purchase of Moscow oblast's 25% plus one share stake in Central Suburban Passenger Co has been approved by the federal anti-monopoly service.
Founded in January 2006, Central PPK is the largest commuter and regional train operator in Russia. It is also the largest customer of Transhmashholding subsidiary DMZ, which produces around 80% of the suburban EMUs used in Russia.
Privately held Moscow Passenger Co owns 50% minus two shares in Central PPK, having acquired the City of Moscow's 25% plus one share stake for 21m roubles in September 2011 and then paying 780m roubles to acquire 25% minus three shares from Russian Railways in 2012.
Russian Railways' remaining 25% plus one share stake was bought by Marshrutnye Sistemy Co in November 2017 for 2·23bn roubles.