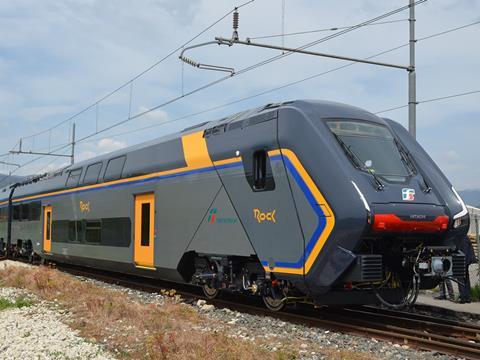 ITALY: National operator Trenitalia has signed a 2019-33 service contract with the Campania region which includes plans to invest €680m to improve services.
Trenitalia will provide €209m and the region €180m for the purchase and commissioning of 37 trainsets, which are to be delivered from 2020 under a programme to renewal the regional fleet by 2025. This will include Rock double-deck EMUs from Hitachi Rail Italy.
Trenitalia said there had been a 'remarkable' improvement in the region's services in 2014-19, with increases across all passenger satisfaction measures and a 70% reduction in cancellations.