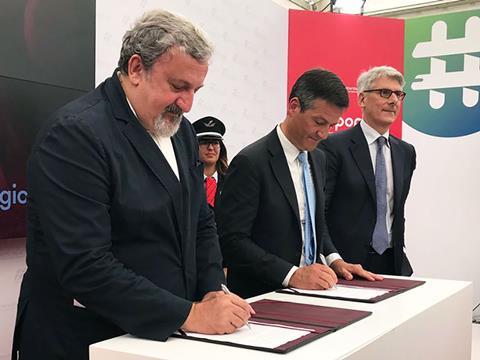 ITALY: Trenitalia signed a 15-year passenger operating contract with the region of Puglia on June 12.
The total value of the contract is €1·58bn, including €72m/year for infrastructure usage and annual ticket revenues of €32m.
The region is to provide subsidies to support an increase in train-km on the 840 km regional network from the current 6·3 million train-km/year to 6·6 million in 2021, as well as improvements to service quality.
Investment of €288m in new rolling stock will include €124m from the regional budget. A total of 43 new trainsets are to be delivered from 2021, with Alstom to supply 12 Pop and three Jazz EMUs. A further €62m is allocated for maintenance works and IT improvements.