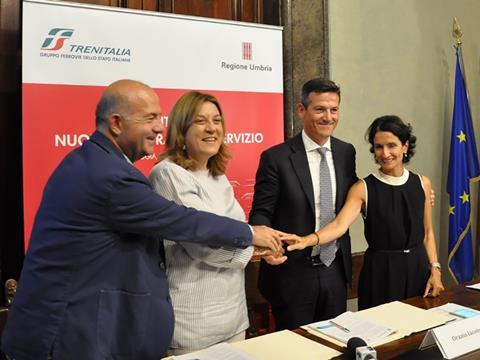 ITALY: Umbria's regional government has agreed a contract for Trenitalia to continue to operate local passenger services until 2032.
The deal signed in Perugia on July 27 includes investment of more than €236m in improvements to service quality and the replacement of around 80% of the rolling stock used in the region.
This includes the purchase of 12 new trainsets for €192m with the region providing a contribution of €8·5m, plus €44m for modernisation, maintenance and technology upgrades including the provision of real-time passenger information by smartphone.