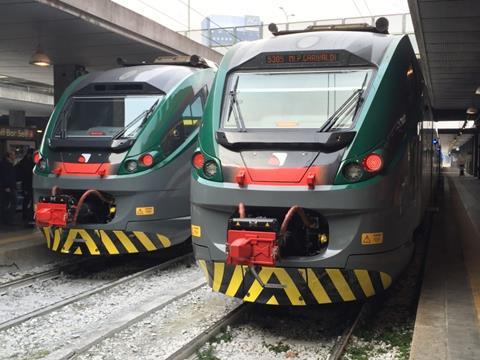 ITALY: Regional passenger operator Trenord has announced that it is to invest an additional €170m on new rolling stock to enter service in 2017. Funding is being provided by the Lombardia region and FNM, which owns 50% of the Trenord joint venture with Trenitalia.
Trenord is to acquire 18 trainsets, including a further 10 double-deck TSR EMUs and four Vivalto push-pull trainsets from Hitachi Rail Italy. The Lombardia regional operator is also planning to put a further four Stadler GTW DMUs into service during 2017.
Since 2014, the Lombardia region, Trenitalia, FNM and Trenord have already spent €520m to renew the rolling stock fleet, with a total of 214 new cars brought into service. A further 14 trainsets are due to be introduced during the first half of 2016.