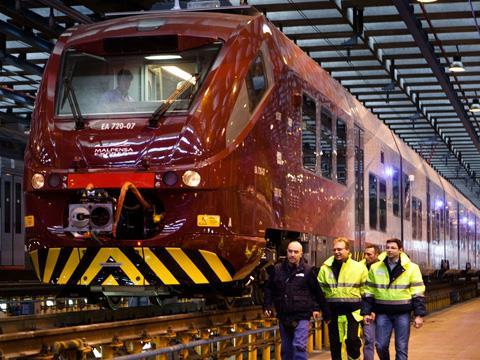 ITALY: Lombardia regional passenger operator Trenord announced a €67m order for 10 five-car Alstom Coradia Meridian electric multiple-units on June 11.
The order is an option on a contract for 14 EMUs which Alstom supplied for Malpensa airport services, but the latest batch will have an interior configured for commuter traffic. They are scheduled to enter service by the end of 2013.
The 3 kV DC units are being procured by Milano-based railway company FNM, which will lease them to its Trenord joint venture with Trenitalia which operates regional passenger services within Lombardia. Trenord is planning to spend €485m on new rolling stock by 2015.