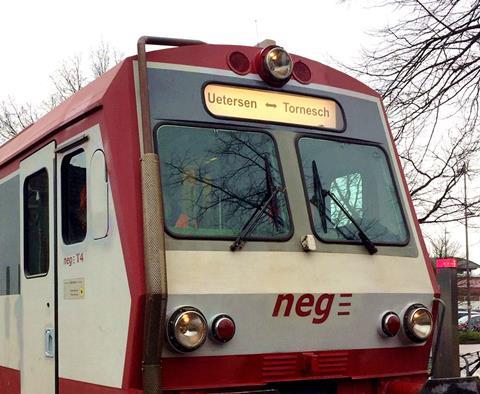 GERMANY: Regional operator Norddeutsche Eisenbahngesellschaft Niebüll launched a six-day trial passenger service on the Tornesch – Uetersen freight line north of Hamburg on February 20.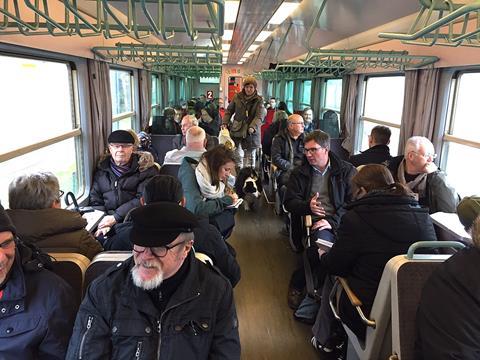 This is intended to help assess potential demand for a long-discussed revival of passenger services on the 3 km branch.
Temporary boarding facilities have been provided for the hourly service, which is being operated using a single-car DMU and offers free travel and a journey time of 11 min. There are connections at Tornesch with trains to and from Hamburg.
A study into reopening the route which the towns and Schleswig-Holstein transport authority Nah.sh commissioned from Ramboll is scheduled to be published on February 27.
Subject to demand and funding, it is envisaged that a shuttle service could be established within two years, and through services to Hamburg within five years.