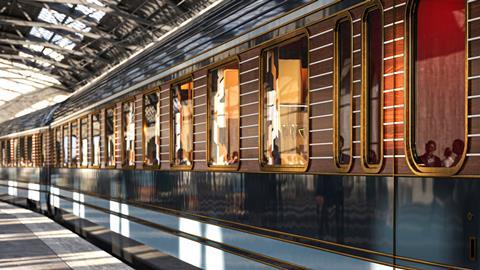 UAE: Etihad Rail and Italian luxury hospitality company Arsenale have signed a memorandum of understanding for the development of a luxury cruise train, which would operate in UAE and potentially in Oman and across the Gulf Co-operation Council countries as the region's rail network expands.
The proposed train would use 15 coaches to be refurbished in southern Italy with Italian craftsmanship and styling inspired by Emirati heritage.
Services would run from Abu Dhabi to Dubai, Fujairah and towards the border with Oman, with views of mountains, desert and the sea.
It would be Arsenale's second luxury train project outside Italy, following the Dream of the Desert which is under development in Saudi Arabia.
The agreement 'reinforces our ambition to provide a competitive railway offering that will meet a diverse range of needs from freight to luxury travel', said Etihad Rail CEO Shadi Malak on May 16. 'We look forward to partnering with Arsenale to provide one of the first luxury train cruises in the world, ensuring a unique and enjoyable passenger experience.'
Arsenale CEO Paolo Barletta said the 'groundbreaking project' would 'promote the discovery of a magical and exciting territory outside of the renowned destination of Abu Dhabi and Dubai'.
He said 'railway cruising is the future of tourism and Arsenale wants to make it available in the world's most beautiful places, introducing this fascinating and sustainable new way of travelling'.