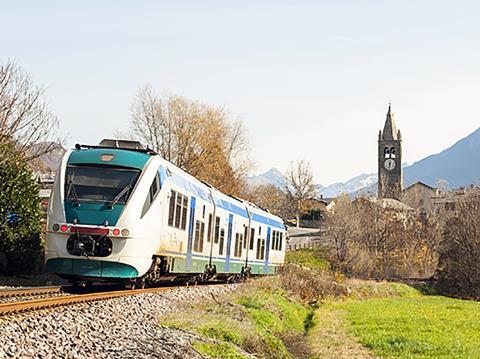 ITALY: The Valle d'Aosta Autonomous Region has selected incumbent Trenitalia as the winner of the next contract to operate its regional passenger services between Aosta, Ivrea and Torino.
Trenitalia said it beat second-ranked Arriva to win the contract, which was awarded on the basis of the most economically advantageous offer.
The contract announced on July 26 will run for five years with an option for a five-year extension, which would take the total value to €179m.