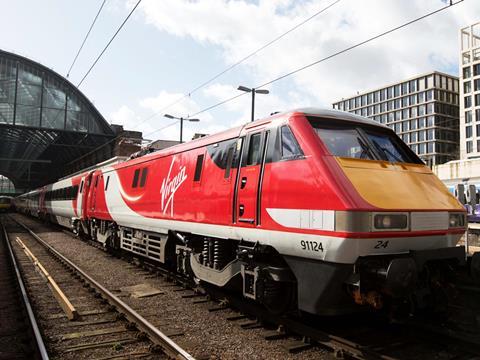 UK: In what the inter-city operator claims is a 'a world first for rail passengers', Virgin Trains East Coast has worked with travel technology company Seatfrog to launch an iOS and Android app which enables passengers to upgrade standard class tickets to first class by placing bids in an auction for unsold seats.
Passengers open the app, enter their ticket booking reference, and then choose to either upgrade immediately or compete against each other in an 'open and honest auction' with upgrades costing from £5. Bidding is open from 2½ h to 30 min before the train departs from its origin station.
Seatfrog then issues a new ticket to the user's mobile device, which needs to be shown along with the original ticket.
The app currently covers VTEC trains operating from Monday to Friday on routes from London to Leeds and Edinburgh, including journeys between intermediate stations. Passengers who upgrade are entitled to the full first class service, including complimentary food and drink, reclining leather seats, additional legroom, free wi-fi and station lounges.