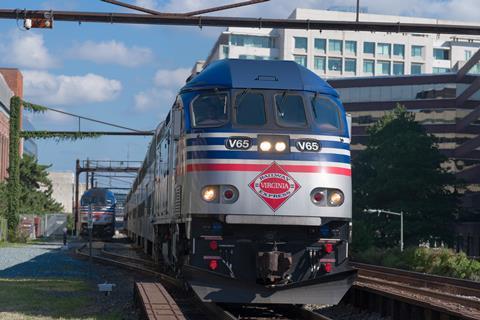 USA: The Virginia Railway Express partnership of the Northern Virginia and Potomac & Rappahannock transport commissions has exercised an option for Keolis to continue operating commuter rail services linking towns in the middle and north of the state with Washington DC for a further five years.
VRE is the 12th largest commuter rail service in the USA, carrying 4∙5 million journeys/year. The contract with Keolis will now run until July 2025, taking the total duration to 15 years.
'We are pleased to continue our relationship with Keolis', said VRE Operations Board Chairman Gary Skinner on June 10. 'Their train crews and maintenance staff partner with us daily to ensure the safety, health and comfort of our passengers. We appreciate their commitment and dedication to our organisation and those we serve.'
Bernard Tabary, International CEO at Keolis Group, said that 'since beginning rail operations in the USA in 2010, the quality of our relations with transport authorities has allowed us to deliver tangible and lasting benefits to rail users and to rise to the numerous challenges we've met along the way'.