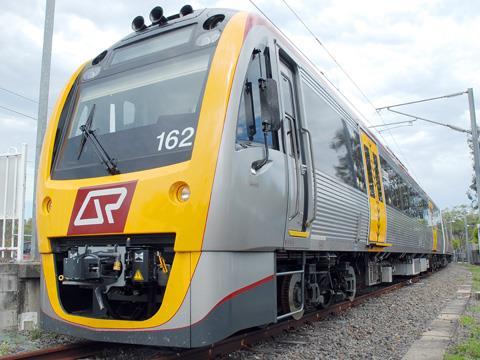 AUSTRALIA: Nomad Digital has announced details of passenger usage trends to mark the millionth user session on Queensland Rail's free onboard wi-fi.
Two-thirds of Queensland Rail's commuter trains are now equipped with Nomad Digital's wi-fi technology, and on average it is used by 58 000 passengers a week, for 30 min per trip. Peak usage times are 7.00 to 8.00 and 17.00 to 18.00 on weekdays. The most popular websites accessed are Apple, Google and Queensland Rail itself, which provides live train running information.
Queensland Rail originally deployed wi-fi to stream live video in the event of an incident. If a passenger pushes an emergency alarm, a video link gives instant access to the control room. The train driver can also see, record and download high quality images and CCTV videos.
Nomad Digital's technology utilises three mobile phone networks to ensure widespread coverage and bandwidth availability. Its software priorities traffic, with urgent announcements taking priority over CCTV footage, which in turn takes priority over passenger wi-fi. There is a 20 MB cap on passenger usage, which is hit by around 10% of travellers.
Queensland Rail is keen to explore additional revenue streams, and is currently trialling on-screen advertising to subsidise the free service.