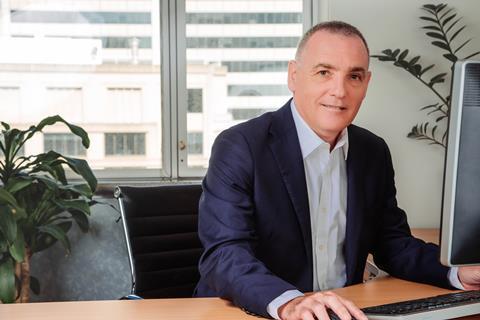 AUSTRALIA: Mark Campbell has been appointed Managing Director & CEO of Australian Rail Track Corp with effect from May 1, succeeding John Fullerton, who is stepping down after more than 40 years in the rail industry and nine years leading the interstate infrastructure manager.
With a 30-year career in civil engineering, Campbell has worked for construction materials and quarrying companies in Australia, Malaysia, and the UK; he was most recently currently CEO & Managing Director for concrete and aggregates supplier Holcim Australia & New Zealand. He is expected to bring his extensive experience in the construction sector to ARTC's programme of infrastructure enhancements including the development of the 1 700 km Inland Rail corridor linking Melbourne and Brisbane.
'We look forward to Campbell leading ARTC into an exciting future for Australia's rail sector', said ARTC Chairman Warren Truss. 'Rail is set to play an increased role in the freight and transport industry over the next decade to help drive national productivity and economic growth.
'On behalf of the ARTC board, I would like to pay tribute to John Fullerton for his outstanding career in the rail industry. Unyielding in his efforts to promote the value of rail and transport supply chains to the national economy, his knowledge and guidance will be greatly missed.'
Deputy Prime Minister and Minister for Infrastructure, Transport & Regional Development Michael McCormack said the government looked forward 'to working closely with Campbell and continuing a strong professional relationship with the ARTC board and management' during the delivery of Inland Rail and other improvements to the 1 435 mm gauge interstate freight network.
Australasian Railway Association CEO Caroline Wilkie described Fullerton as 'an unabashed champion of rail, a director and leading figure of the ARA since 2011, and a mentor to many.' Under his leadership, 'ARTC has been reinvigorated through a wide-reaching transformation programme that has seen the company become more competitive, customer-focused and results-oriented.' This had brought 'major advances in safety performance, customer focus, and asset improvement', she believed.