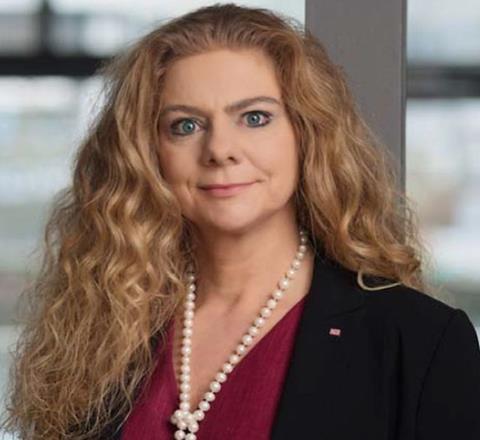 GERMANY: Currently Board Member for Digitalisation & Technology at Deutsche Bahn, Professor Sabina Jeschke is to step down in the next few months, the national railway confirmed on February 18.
Jeschke was recruited to the DB management board in November 2017 at the behest of Michael Odenwald, then State Secretary at the Federal Ministry of Transport & Digital Infrastructure, as part of a strategy to appoint more women to senior roles.
Her initial three-year contract as a DB board member was extended by five years in December 2019 and was due to run until the end of 2025. However, local media suggest that she is expected to leave the railway by the end of May, having been offered another as yet unknown role. DB insiders are reported to be 'appalled' by the decision.
The departure of Ms Jeschke during the corona pandemic is 'very problematic', Bundestag Member Christian Jung, told our sister publication Rail Business, highlighting DB's ambitious programme of 'digitalisation of the rail network at all levels'. As FDP rapporteur for the parliamentary group on freight transport and logistics, he expressed particular concern that the move would impact the ability to drive modal shift from road to rail.
Born in Sweden, she studied physics, computer science and mathematics at Technische Universität Berlin, and held research positions at NASA, the Ames Research Center in California, and Georgia Institute of Technology in Atlanta, being awarded a doctorate in 2004.
After professorships at TU Berlin and the University of Stuttgart, she became director of the Cybernetics Lab in the Faculty of Mechanical Engineering at RWTH Aachen in 2009. There she led research into transport and mobility, Internet of Things, robotics and automation technology. Before joining DB, she helped to lead the establishment of an artificial intelligence think tank for Volvo in Göteborg.