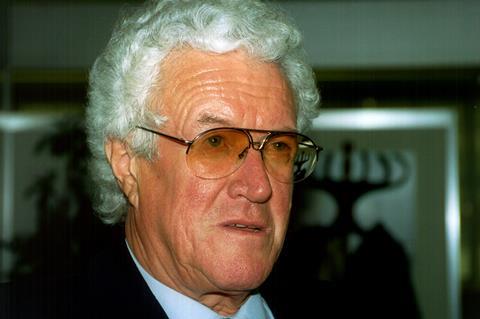 AUSTRIA: Dr Josef Theurer, founder and long-standing CEO of track maintenance machine manufacturer Plasser & Theurer, died on March 19 at the age of 91.
Dr Theurer established Plasser & Theurer with Franz Plasser in 1953 and built up the business over the following six decades, to the point where the group and its subsidiaries now employ more than 4 000 staff in Austria and around the world. In 2011 he handed over the management of the group to his grandson Johannes Max-Theurer.
During his career Dr Theurer filed more than 1 000 patent applications for a wide range of technologies that have helped to support the mechanisation of railway construction and track maintenance, delivering a significant improvement in productivity, safety and sustainability. The company's equipment is now deployed on many railways around the world.
'My grandfather will always be a role model for us: as a pioneer, an innovator, and an entrepreneur, but above all as a human being', said Johannes Max-Theurer, announcing the news on March 20.