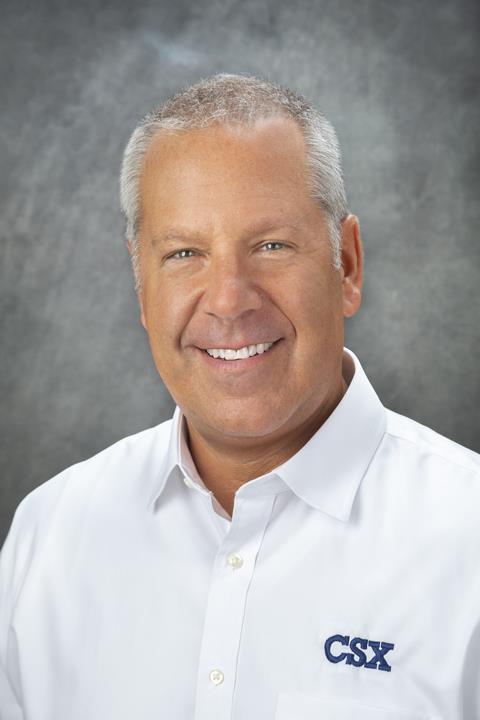 USA: Joseph R Hinrichs has been appointed as the next President & Chief Executive Officer of CSX Corp, succeeding James M Foote with effect from September 26.
A graduate in electrical engineering from the University of Dayton, Hinrichs has more than 30 years' experience in the automotive, manufacturing, energy and logistics sectors. Most recently President of Ford Motor Co's automotive business, he was earlier President of Global Operations, and headed Ford's activities in both Asia Pacific and Africa.
In a planned succession process, Foote will also retire from the CSX Board of Directors, but will continue serve as an advisor until March 31 2023 in order to facilitate a seamless leadership transition.
'This appointment is the result of a long and deliberate process, in which we identified the strongest candidate to lead CSX through its next phase of growth and transformation', explained Chairman John Zillmer when the appointment was announced on September 15. 'The board believes that Joe is a seasoned leader with the relevant experience to lead CSX forward with our full support.
'Jim has been at the helm throughout most of the company's transformation, producing record operating and financial results, focusing on sustainability, and emphasising the importance of safety. We cannot thank him enough for his contributions to CSX, and his commitment to ensuring a smooth transition.'