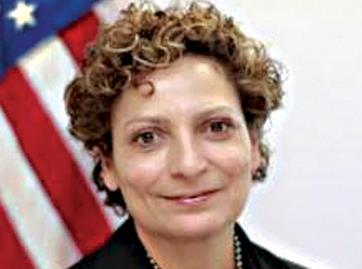 New York MTA Chairman Thomas Prendergast confirmed on November 17 that Veronique Hakim would become the eighth permanent president of New York City Transit with effect from December 28.
Hakim becomes the first woman to run the New York Subway, as well as overseeing the city's bus and bicycle hire operations. Having previously spent 23 years in a variety of positions with MTA, she has been Executive Director of New Jersey Transit for the past 18 months.
Hakim succeeds interim NYCT President James Ferrara, who retains his role as President of MTA Bridges & Tunnels. Ferrara had been running NYCT on a temporary basis since the retirement of Carmen Bianco in August.