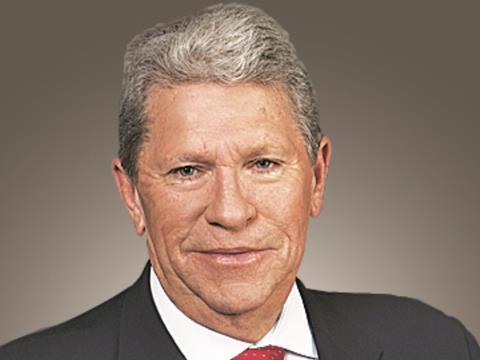 USA: 'With great sadness', CSX announced on December 16 that its President & Chief Executive Officer E Hunter Harrison had died at the age of 73, 'of unexpectedly severe complications following a short illness'.
Other reports suggested that he had been unwell for some time. James M Foote, who joined CSX in October as Chief Operating Officer, had earlier been named interim President while Harrison was on medical leave.
Widely regarded as one of the most influential North American railroaders in recent years, Harrison forged a long career at Illinois Central and Canadian National before being coaxed out of retirement in 2012 to turn around Canadian Pacific Railway at the behest of activist shareholders. He joined CSX in April 2017 with a remit to do the same. CSX said 'Hunter was a larger-than-life figure who brought his remarkable passion, experience and energy in railroading to CSX'.
Harrison's methods had proved controversial, particularly his relentless pursuit of operating efficiencies and service improvements through the concept of Precision Scheduled Railroading. Transition problems had led to CSX being closely monitored by the Surface Transportation Board.
Current CPR President Keith Creele, who worked with Harrison for more than 25 years, said he had lost 'a friend and a mentor', describing him as 'a tremendous visionary leader who always challenged the status quo'.