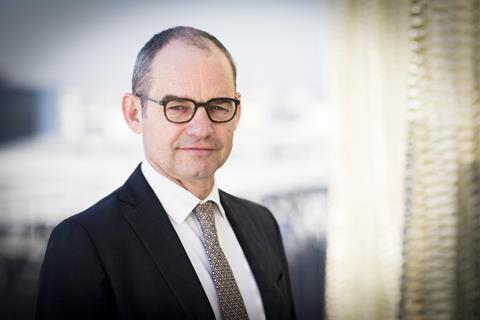 FRANCE: Former SNCF Réseau chief executive Patrick Jeantet has been dismissed as Executive Chairman of Groupe Keolis with immediate effect, the company's Supervisory Board announced on June 2. A new Executive Committee has been formed to oversee the business pending the appointment of a successor.
Jeantet had only been in post since February 1, being appointed in place of Jean-Pierre Farandou who had moved to become President of SNCF last November. However, rumours had begun circulating at the end of May, amid concerns about his 'autocratic' management style, and the company confirmed that that 'significant strategic differences' had emerged in the past four months.
The international public transport operator is owned 70% by French national railway SNCF and 30% by Caisse de dépôt et placement du Québec. In the light of the emerging problems, the two shareholders had asked for an extraordinary meeting of the Supervisory Board to be convened on June 2.
The board has a remit to oversee the working of the company's Executive Board, of which Jeantet was the only member, and to 'adjudicate on a certain number of strategic decisions'. After some deliberation, the meeting decided to terminate 'all of Patrick Jeantet's mandates'.
With the shareholders 'reaffirming' their commitment to the Keolis Group, its customers and employees, the company said that a recruitment process would 'be initiated without delay' to appoint a new Chair of the Executive Board.
In the meantime, the Supervisory Board 'has decided to entrust the management of Keolis to a specially constituted Executive Board', which brings together four of the group's executive directors. Chaired by Kathleen Wantz-O'Rourke, Group Executive Director Finance & Legal, it will also include Frédéric Baverez, Group Executive Director France and CEO of Effia, Bruno Danet, Group Executive Director, Human Resources & Organisation, and Bernard Tabary, Group Executive Director, International.