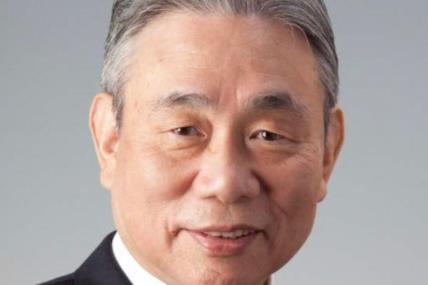 JAPAN: Yoshiyuki Kasai, Chairman Emeritus of Central Japan Railway, has died at the age of 81. Kasai was instrumental in the break-up and part privatisation of Japanese National Railways in 1987. He wrote a detailed personal account of the process in a book entitled Japanese National Railways — its Break-up and Privatisation, published by Global Oriental in 2003.
Kasai graduated from Tokyo University and began his railway career in 1963. He was put in charge of corporate planning and rose to become President of JR Central in 1995 and Chairman in 2004.
Kasai was close to the government under former Prime Minister Shinzo Abe and promoted JR Central's plans for the Chuo Shinkansen, a high speed maglev route between Tokyo and Osaka. Intended to provide an inland alternative to the Tokaido Shinkansen should it become inoperable because of an earthquake or other natural disaster, the Chuo Shinkansen incorporates the Yamanashi test section and has been under construction since a formal launch ceremony in December 2014.
The first phase of the project between Tokyo Shinagawa and Nagoya is due for completion in 2027, and many observers will see this huge project as Kasai's principal legacy in the railway business.