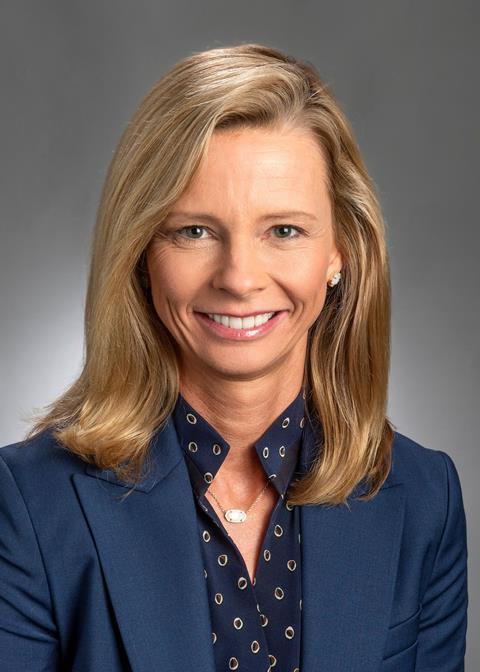 USA: In what Berkshire Hathaway Chairman & CEO Warren Buffett described as 'a historic day', BNSF has named Kathryn M Farmer as its next President & Chief Executive Officer with effect from January 1 2021.
Currently Executive Vice President, Operations, she will succeed current President & CEO Carl Ice, who is due to retire at the end of 2020 but will remain on the railway's board of directors.
Farmer joined Burlington Northern in 1992 as a management trainee and subsequently held a wide range of leadership positions in BNSF's operations, marketing and finance divisions. She served as Group Vice President, Consumer Products, before taking over as EVP Operations in September 2018. She will become the first woman to head a North American Class I railroad.
During a 42 year career at BNSF and its predecessor railroads, Ice led the team that oversaw the merger of Burlington Northern and Santa Fe in 1995. He then became President & Chief Operating Officer of BNSF, taking over the Chief Executive's role in January 2014 from former Chairman & CEO Matthew Rose.
'One of the most important roles of a CEO is to ensure a strong succession plan', said Ice. 'Katie and I have been working toward this plan for a long time. Katie has held many different roles at BNSF with an ever-increasing impact. She is a shining example of BNSF's leadership model and BNSF will continue to build upon its legacy.'
'Carl has had a huge impact on this company and this industry, having served on BNSF's leadership team for the entire 25 years of the company's existence', said Greg Abel, Vice Chairman, Non-Insurance Operations, at Berkshire Hathaway. 'Katie's proven leadership and passion and commitment make her perfect for the role.'