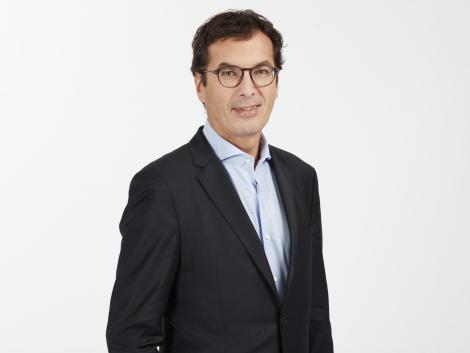 FRANCE: Keolis chief executive Jean-Pierre Farandou has been nominated as the next President of SNCF, with effect from the end of this year. He will succeed Guillaume Pepy, who had previously announced his intention not to seek a new mandate after more than a decade in the top post.
Announced by President Macron on September 19, Farandou's appointment was due to be endorsed by an extraordinary meeting of the group's supervisory board the same day. He must also be interviewed by the sustainable development committees of the Assemblée Nationale and Sénat, although their approval is expected to be a formality.
Farandou said he was 'very happy with the confidence that the President of the Republic and the government have shown by proposing me to become President of SNCF', adding that he would present his vision for the national railway group during his hearings before Parliament.
After training as a mining engineer, Jean-Pierre Farandou is a career railwayman, having joined SNCF in 1981 as station manager at Rodez. He subsequently worked on the launch of TGV services between Paris and Lille, and was the first Director-General of Thalys International in 1993-98. After a spell at SNCF's human resources department, he became head of the Rhône-Alpes region before moving to head Keolis Lyon. He then served as Director of SNCF Proximités before returning to Keolis as managing director in 2012. The public transport operating group is owned 70% by SNCF and 30% by Caisse des Dépôts du Québec.
The appointment follows suggestions that Macron had been looking to nominate an outsider to bring fresh thinking to the rail sector, but the salary on offer was not sufficiently attractive. Another potential candidate was Patrick Jeantet, the current CEO of SNCF Réseau.
Building on his experience in the global urban transport market, Farandou must lead SNCF into an era of increased competition and the loss of its monopoly on domestic passenger operations, as well as negotiating a new 'social pact' with the group's 270 000 unionised employees. However, one reported concern is that the 62-year-old is unlikely to serve two five-year terms as the government had anticipated.