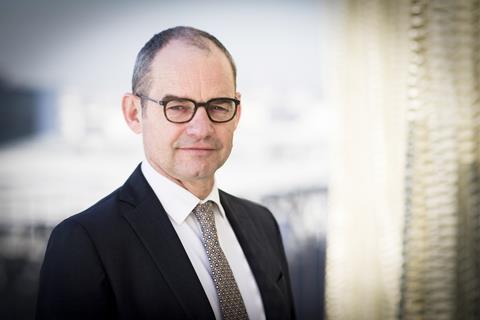 FRANCE: Currently Chairman & CEO of national infrastructure manager SNCF Réseau, Patrick Jeantet is to return to Keolis Group next year as Executive Chairman, succeeding former Chief Executive Jean-Pierre Farandou who took over as President of SNCF on November 1.
Announcing the appointment following an extraordinary meeting of the Keolis Group Supervisory Board on November 5, board Chairman Joel Lebreton said Jeantet would take up his new role in early 2020. In the meantime, Finance & Legal Executive Director Kathleen Wantz-O'Rourke will serve as acting Chairwoman.
A graduate from the École Polytechnique and École Nationale des Ponts et Chaussées, Jeantet began his career in the construction sector, working for Bouygues and Sogea-Vinci before moving to the water industry with Bechtel and International Water.
He joined Keolis in 2005 as Deputy CEO, International, later moving to head up the group's French operations. In 2014 he was appointed Chief Operating Officer of Groupe Aéroports de Paris, before moving to SNCF in May 2016. As well as serving as Chairman & CEO of SNCF Réseau, Jeantet was also Deputy Chairman of the SNCF Executive Board. He was responsible for launching the Nouvel'R network transformation project, combining digital technologies and new working methods.
According to Lebreton, 'Patrick brings extensive international experience including eight years at Keolis. His comprehensive knowledge of the public transport sector and public transport authorities in France and internationally constitutes a real advantage in achieving the strategic goals of growing our business and improving the profitability of the Keolis Group.'