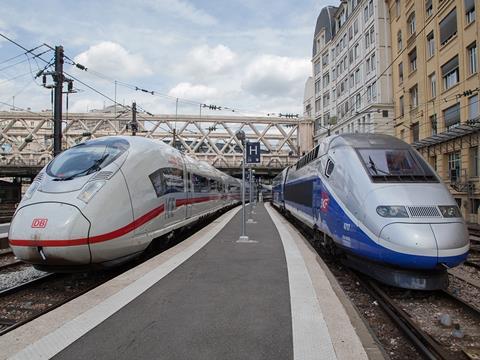 INDUSTRY: As part of the negotiations for the combination of Siemens Mobility and Alstom, the two companies announced on May 15 their nominations for the future Board of Directors. The line-up has been endorsed by the current Alstom board, with a recommendation that they be adopted at the company's forthcoming shareholder meeting.
The board would have 11 members, of which six are designated by Siemens. As previously announced, Siemens AG's Chief Technology Officer and Management Board member Roland Busch would serve as Chairman. He would be joined by Chief HR Officer Janina Kugel and Chief Financial Officer Ralf Thomas, who also serve on the Siemens AG Management Board, and by the company's Chief of Staff & Head of Governance Mariel von Schumann. The two independent directors nominated by Siemens are former German Foreign Minister and Vice-Chancellor Sigmar Gabriel, and Christina Stercken, a director of Ascom Holding AGand Landis & Gyr.
Alstom representatives include its current Chairman & CEO Henri Poupart-Lafarge, who has been nominated as CEO of the combined company. Alstom has put forward four independent board members: Yann Delabriere, currently Lead Independent Director on the Alstom board, who would serve as Vice-Chairman, Clotilde Delbos, Executive Vice-President & Chief Financial Officer of Renault, Sylvie Kandé de Beaupuy, Group Ethics & Compliance Officer of Airbus Group, and Baudouin Prot, Senior Advisor at Boston Consulting Group.
Subject to shareholder approval, the nominations would become effective upon completion of the merger, which is still dependent on approval by various competition authorities.
'With these proposed nominations the future Siemens Alstom can rely on a tremendous and diverse team', said Busch. 'Their expertise in managing cross border industrial operations will be an excellent basis for future collaboration.' Describing the nominations as a further step towards the creation of 'a global champion in mobility', Poupart-Lafarge said having a majority of independent board members 'demonstrates the balance of the future governance'.