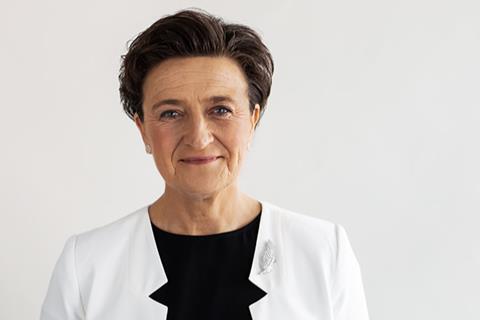 SWEDEN: State-owned passenger operator SJ AB has appointed Monica Lingegård as its new Chief Executive Officer with effect from August 17. She will replace Crister Fritzson, who stepped down earlier this year to become CEO of media and communications equipment supplier Net Insight AB.
Lingegård is currently CEO of Samhall AB, a state-owned company which specialises in the training and placement of people with 'functional impairments' under the government's national labour market strategy. It has around 23 000 employees across the country, working in the cleaning & laundry, warehousing & logistics, property services, care, retail and manufacturing sectors. According to SJ, 'Samhall's business concept has made it one of the most sustainable companies in Europe'.
Lingegård previously headed the Swedish subsidiary of international security company G4S, and she has also worked in the IT, telecoms, consulting and finance sectors. She currently serves as Chairman of the Swedish Space Corp and a board member at Nobina and Humana.
'I am very pleased that we have succeeded in recruiting Monica Lingegård', said SJ Group Chairman Siv Svensson. 'She is a very successful and inspirational leader with a great deal of experience in leading and developing complex organisations. Her most important task will be to continue the successful growth journey that SJ is on and lead the development of an even more modern and customer-oriented company'.