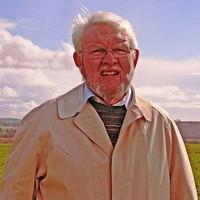 It is with sadness that we report that Timothy Vernon Runnacles died at the end of April.
From 1983 until 2004 Tim was Railway Gazette International's correspondent and contributor in Hong Kong, covering developments there and in mainland China.
Holding Master's Degrees in Transport from Imperial College in London and in Geography from Fitzwilliam College at the University of Cambridge, Tim was a Fellow of the Chartered Institute of Logistics & Transport. He was one of the world's leading experts on light rail systems with specialist knowledge of all forms of electric transport.
From 1978 until 1993 he worked for Hong Kong government's transport department, becoming Principal Transport Officer (Urban Transport Operations) in 1989. During his time with the department he was responsible for much of the planning of the Tuen Mun light rail system.
He later became an independent transport consultant, advising on the design and development of transport projects in many cities, including Abu Dhabi, Urumqi, Dublin, Shenzhen, Moscow, Kuala Lumpur, Calcutta and Johannesburg.