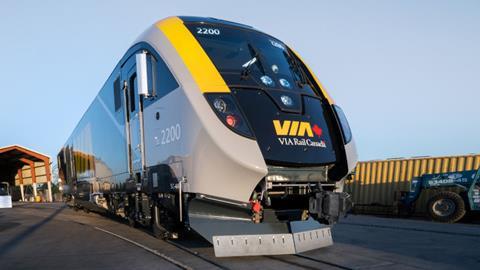 CANADA: Mario Péloquin has been named as the next President & CEO of national passenger train operator VIA Rail.
Péloquin's five-year term starts on June 12. He will succeed Martin Landry, who took over the role of President & CEO on an interim basis after Cynthia Garneau resigned in May 2022.
Péloquin is currently Executive Vice-President, Major Projects at Keolis Group, and has held transport related roles at organisations including New York MTA, SNC-Lavalin, Siemens, and Canadian National.
Péloquin 'brings considerable experience in the transportation and rail industry into his new role and is well suited to lead VIA Rail over the coming years', said Minister of Transport Omar Alghabra when the appointment was announced on May 16. 'I wish Mr Péloquin every success as he continues to connect Canadians, from coast-to-coast-to-coast.'