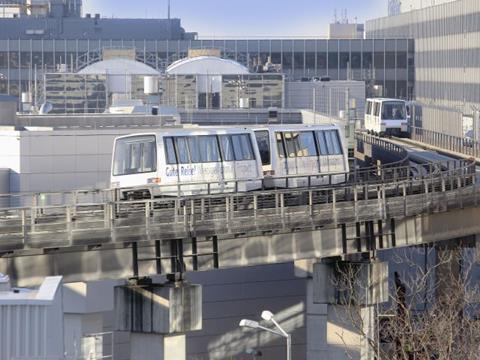 GERMANY: Frankfurt Airport operator Fraport has awarded Bombardier Transportation a €103m contract to continue operating and maintaining the SkyLine peoplemover for a further 10-years, and to modernise the signalling system with the deployment of its Cityflo 650 communications-based train control.
Cityflo 650 is in operation at airports in more than 35 countries, including the USA, China, Spain, Thailand, India, Saudi Arabia and Brazil. This will be the second implementation in Germany.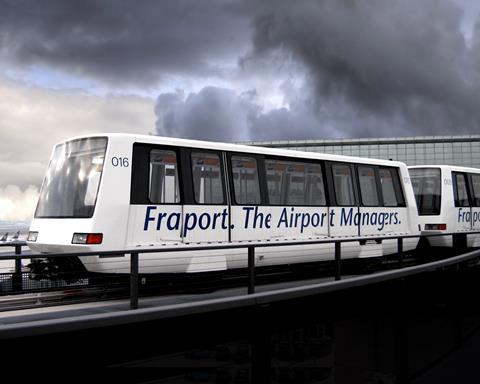 The peoplemover connecting terminals 1 and 2 opened in 1994. It has a fleet consisting of 18 Innovia 100 vehicles, serving four stations with departures every 90 sec.
'Our proven state-of-the-art Cityflo 650 will prepare the system for a digital future', said Richard Hunter, Head of Rail Control Solutions, Bombardier Transportation. 'This communication-based system can be installed without interfering with ongoing operations and tight schedules because it can be used together with the existing signalling technology and does not require the system to be shut down.'
The contract signed on March 31 includes an option for a further five years of operation and maintenance.