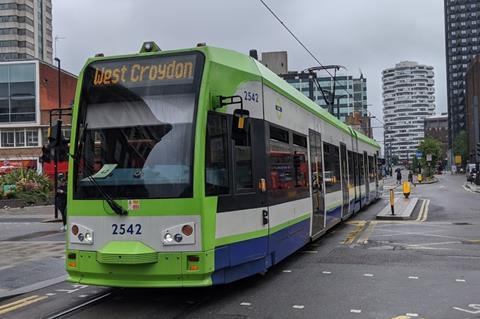 UK: Transport for London has published its draft business plan for the period from April 2023 until April 2026.
This covers the scheduled delivery of new Siemens Mobility Piccadilly Line and CAF Docklands Light Railway trains, and completion of the Four Lines Modernisation programme on London Underground's Circle, District, Hammersmith & City and Metropolitan lines.
Subject to securing long-term government capital funding, TfL's plans include the procurement of replacement vehicles for London Trams, new metro trains for the Bakerloo Line and resignalling the Bakerloo and Piccadilly lines.
A pipeline for accessibility works is being developed, and TfL will continue to seek third party funding for implementation.
TfL says it is 'supporting the Department for Transport to assess the case for driverless trains'.
The business plan prioritises projects that will be financially viable within three to five years, including energy efficiency schemes which would reduce operating costs and contribute to meeting environmental goals.
Feasibility studies for the proposed DLR extension to Thamesmead, Bakerloo Line Extension, West London Orbital railway and Crossrail 2 will continue 'where appropriate', but any network extensions would depend on securing additional funding as the significant capital requirement is not affordable from operating revenue.
TfL is working with DfT to safeguard the route for Crossrail 2.
Funding
TfL says the funding arrangements now in place with the government and the Greater London Authority give it financial certainty until March 31 2024, and ridership on Underground, bus and rail services is now at around 80% of pre-pandemic levels.
However, long-term certainty on government funding is needed past April 2024.
TfL said 'like every other major transport authority around the world' it will need ongoing government support for capital investment, and discussions with the government on shared priorities for future capital investment have already commenced.
Websites
We are not responsible for the content of external sites